About The Dru Project
On June 12, 2016, a man with an automatic assault rifle entered Pulse Nightclub in Orlando, Florida. Christopher Andrew Leinonen and his partner Juan Ramon Guerrero were among the 49 killed.
At the time, this attack was the biggest mass shooting by a single shooter in modern history of the United States to date, as well as the biggest attack on the LGBTQ+ community in history.
The Dru Project is an LGBTQ+ advocacy organization on a mission to spread love across the nation and promote gay straight alliances. We are doing this by creating a curriculum for high school GSAs to use, should they wish to adopt our program. We are also offering scholarships to students who truly exemplify Drew's spirit for inclusion and unity.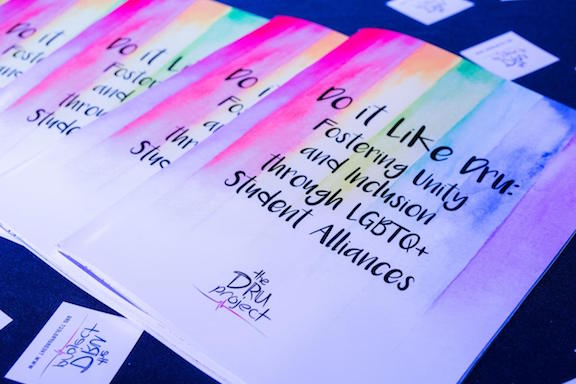 Charity Navigator Rating: Not yet rated
View Detailed Charity Navigator Profile
Official Website: http://thedruproject.org/