About Students for Change
Students for Change was created by students who honor those who we lost on February 14, 2018 at our Marjory Stoneman Douglas High School in Parkland, Florida. We want your voices to be heard in an open, non-partisan, respectful forum to gather facts, present options for discussion, and deliver recommendations for action. When students like us collaborate (regardless of political affiliation), we create positive change and learn to lead. Students For Change is a nonprofit public charity designated as tax-exempt under Section 501( c)(3) by the Internal Revenue Service.
Our Goals
Students for Change intends to engage in the following areas:
To provide education and recommend action for changes in policy and legislation on current student issues.
To organize face-to-face meetings with various local, state, and federal legislators.
To fund a Students For Change Memorial Scholarship Program providing for 17 annual scholarships.
To fund outreach to schools and students to participate in our Forums and Discussions to help facilitate change.
To fund other future areas which are aligned with our core mission of seeking change for students by Engaging in Discussion, Examining Facts, and Recommending Action.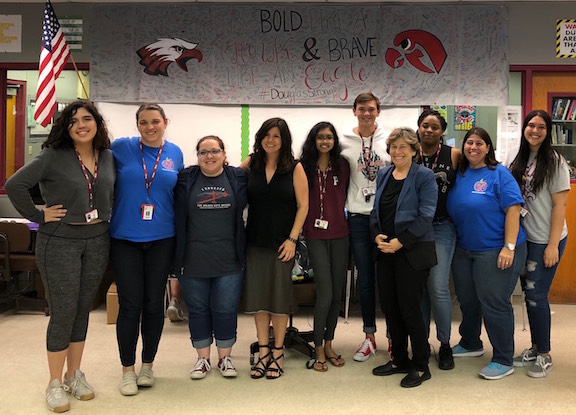 Charity Navigator Rating: Not Yet Rated
Official Website: https://www.studentsforchange.com/