Our Mission: End Gun Violence And Build Safer Communities
Gun violence touches every town in America. For too long, change has been thwarted by the Washington gun lobby and by leaders who refuse to take common-sense steps that will save lives.
But something is changing. More than 5 million mayors, moms, cops, teachers, survivors, gun owners, and everyday Americans have come together to make their own communities safer. Together, we are fighting for the changes that we know will save lives.
Everytown starts with you, and it starts in your town.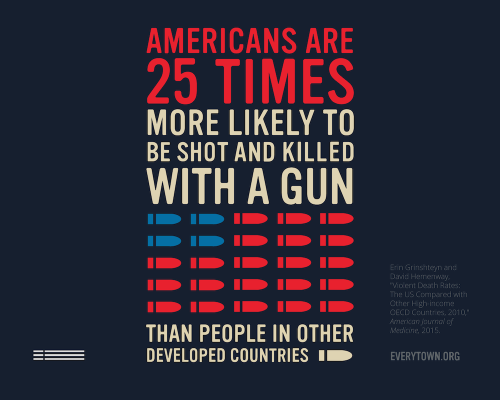 Voices Of The Movement
Moms
Eight kids and teens die every day from gun violence in America. Moms have had enough—and now they're organizing to keep our communities safe. With a chapter in every state, Moms Demand Action for Gun Sense in America is the biggest grassroots organization of moms working together to reduce gun violence.

Mayors
In 2006, former New York City Mayor Michael Bloomberg and former Boston Mayor Thomas Menino founded Mayors Against Illegal Guns as a coalition of 15 mayors. Since then, they have built a bipartisan group of more than 1,000 current and former mayors from nearly every state to fight for common-sense gun laws.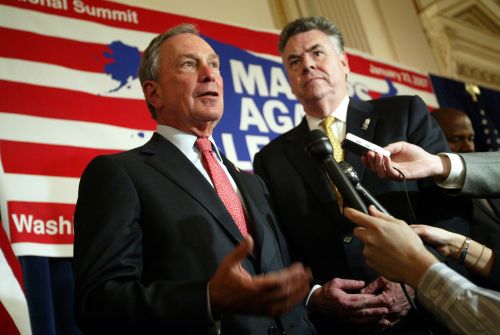 Survivors
Everytown is committed to bringing survivors of gun violence together to build communities of support throughout the country. Everytown provides opportunities in-person and online for survivors to connect with each other, honor the lives of their loved ones, and create long-lasting bonds.

Everytown for Gun Safety Support Fund
Everytown for Gun Safety Support Fund seeks to improve our understanding of the causes of gun violence and the means to reduce it – by conducting groundbreaking original research, developing evidence-based policies, and communicating this knowledge in the courts and the court of public opinion.
Every day, 96 Americans are killed with guns. The gun homicide rate in the U.S. is 25 times higher than that of other developed countries, but research shows that common-sense public safety laws can reduce gun violence and save lives.
Everytown for Gun Safety Support Fund is an independent, non-partisan 501c3 organization dedicated to understanding and reducing gun violence in America.
Learn More About Everytown
Charity Navigator Rating: 2 Stars
Detailed Charity Navigator Rating
GuideStar Rating: Platinum Level GuideStar Participant
Detailed GuideStar Rating
Everytown for Gun Safety Official Website: https://everytown.org/
Everytown for Gun Safety Support Fund Official Website: https://everytownresearch.org/