Our Mission

For more than two decades, The NRA Foundation has served the needs of freedom-loving Americans across this great nation. We continue to teach freedom through programs that instill knowledge about our nation's great history. We build partnerships with leaders in our communities and provide grants that are instrumental in funding programs that support our shared vision.
Since our establishment in 1990, we've awarded nearly $369 million in grant funding in support of the shooting sports. These grants provide essential funding that benefits programs such as youth education, law enforcement training, hunter education, conservation, firearms and marksmanship training and safety, and much more.

Freedom
Protecting our Second Amendment freedoms with activities that promote safe and responsible firearms ownership.
Family
Bringing families together through hunting and shooting sport traditions and Friends of NRA activities.
Future
Investing in the next generation of America's leaders, a significant majority of The NRA Foundation grants support youth shooting sports programs.
NRA Foundation Grants
The NRA Foundation provides financial support to eligible projects, programs and organizations through its Grant Program. Each year, volunteer committees from across the country tirelessly raise charitable dollars and generous donors make gifts that are in turn awarded as grants in support of educational and public service programs relating to the shooting sports in our communities.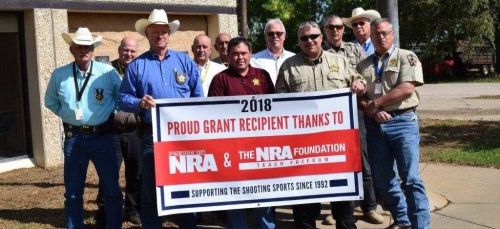 The general focus of Foundation grants is to:
Promote, advance and encourage firearms, shooting sports and hunting safety
Educate individuals with respect to firearms, firearms history, participation in the shooting sports, hunting safety, and marksmanship
Conduct research in furtherance of improved firearms safety and marksmanship facilities and techniques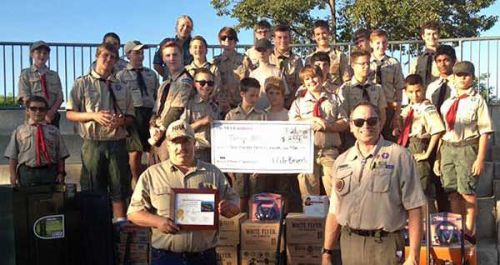 About The NRA Foundation
The heart of The NRA Foundation's mission is preserving the core of our American values and traditions in our steadfast effort to Teach Freedom.
Established in 1990, The NRA Foundation, Inc. ("NRA Foundation") is a 501c3 tax-exempt organization that raises tax-deductible contributions in support of a wide range of firearm-related public interest activities of the National Rifle Association of America and other organizations that defend and foster the Second Amendment rights of all law-abiding Americans. These activities are designed to promote firearms and hunting safety, to enhance marksmanship skills of those participating in the shooting sports, and to educate the general public about firearms in their historic, technological and artistic context.
Funds granted by The NRA Foundation benefit a variety of constituencies throughout the United States including children, youth, women, individuals with physical disabilities, gun collectors, law enforcement officers, hunters and competitive shooters.
Learn More About The NRA Foundation
Charity Navigator Rating: Not Rated
Detailed Charity Navigator Rating
GuideStar Rating: Gold Level GuideStar Participant
Detailed GuideStar Rating
CharityWatch Rating: A+
Detailed CharityWatch Rating
NRA Foundation Official Website: https://www.nrafoundation.org/